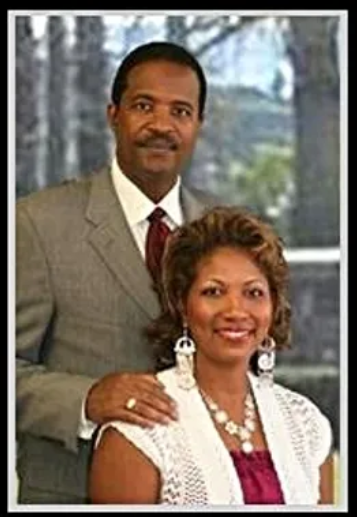 Reginald L. Woods, Ph.D.
Founder and Senior Pastor
Reginald L. Woods, Ph.D., stands as the visionary founder and esteemed Senior Pastor of Life Changing Ministries, affectionately known as LCM. Since its inception in 1985 under the leadership of Senior Pastor Dr. Reginald L. Woods, LCM has remained an integral part of the community's spiritual fabric.

Pastor Woods attained his Ph.D. from the Bethel Graduate School of Theology in Riverside, California. His journey into ministry began with licensure at New Hope Missionary Baptist Church in San Bernardino, California, followed by ordination at Mount Zion Missionary Baptist Church in Pomona, California.
Assisting him is an accomplished and devoted team that collaborates on daily church management and congregational needs. His impactful missionary endeavors span continents, including transformative visits to Africa's Ghana and Kenya, as well as charitable missions to Mexico. Notably, Dr. Woods has spearheaded multiple relief initiatives for post-earthquake Haiti and led numerous spiritual pilgrimages to the sacred soil of Israel.

With his partner in life and ministry, First Lady Nicole Woods, Dr. Woods lovingly shepherds a joyous church family. Rooted in mutual dedication and the ministry's vision, this close-knit community radiates love, resonating across diverse backgrounds. Driven by an unwavering commitment to teaching God's word, Dr. Woods remains steadfastly devoted to the teachings and principles of Jesus Christ.
Preach the word; be prepared in season and out of season; correct, rebuke and encourage—with great patience and careful instruction. 
2 Timothy 4:2